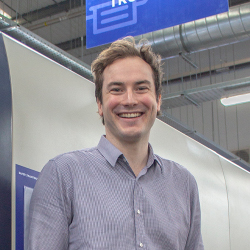 Adam Carnell
MD
Bluetree Design & Print
UK
As one of the most successful printers in the UK, The Bluetree Group installed their first SCREEN Truepress Jet520HD in April 2018. Astounded by the amount of work that could be moved from offset to their new Truepress Jet520HD digital inkjet printer, coupled with marked improvements in terms of efficiency and cost savings meant a second press followed almost immediately.
Quote:
The productivity of the Screen Truepress Jet520HD was proven very quickly. At about a third of the...
Screen Truepress Jet 520HD at Silhouet
A great example of how our Truepress Jet520HD helped revolutionise one man's business process! Screen has great admiration for this user who built his business around our product. Thanks to its unparalleled automation and reliability he can run his machine night and day, without affecting his ability to live life to the full!