Truepress Jet520HD Series High-Definition Inkjet Web Press
Breathtaking, Gorgeously Detailed Printing That Brings Color to Life
A new generation of high-speed inkjet press from the market leader rivals offset and puts you in control of your business.
Accurately Reproduced Lines and Microtext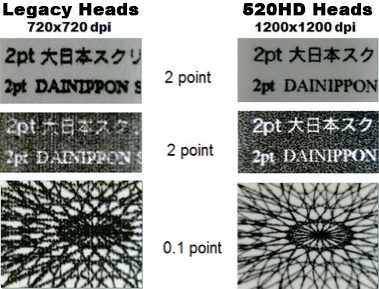 What sets the Truepress Jet520HD systems apart is their unique printhead technology. The presses are able to place 2-picoliter droplets – the world's smallest level – exactly where the dots are required on paper as it moves through a high-speed transfer system. Combined with the maximum true resolution of 1,200 dpi, the Truepress Jet520HD printers clearl images detail small than 0.10 of a point. The result is a sharp, eye-catching finish with no ink spread or jaggies.
Ultrafast RIPing of High-Volume Data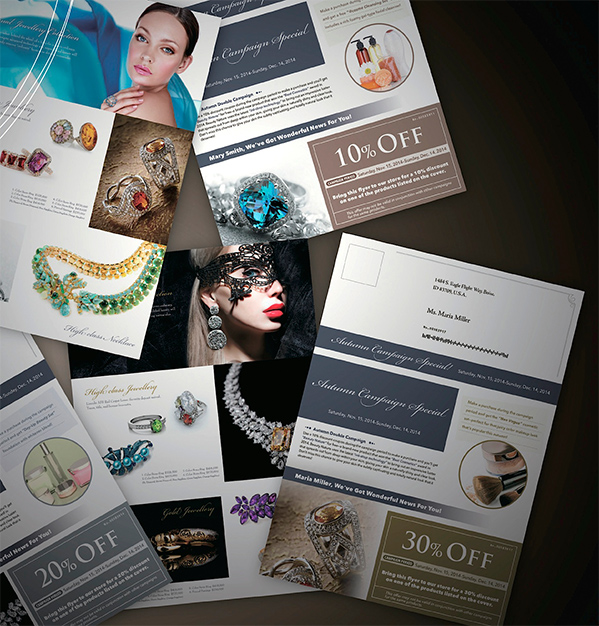 An enhanced version of the Equios professional workflow system allows for increased production benefits, not only automating job and color management but also providing in-RIP imposition, JDF communication and PDF/VT support. Even with high-volume variable data and high-resolution images, print quality can be maintained without compromising all-important productivity.
Truepress Jet520HD Drying Systems
Truepress Jet520HD Air heating and heat drum
Truepress Jet520HD+ Air heating and heat drum plus an additional NIR (near infrared) dryer, which delivers higher heat energy that quickly and uniformly dries the interior of the ink
Truepress Jet520HD AD The advanced dryer unit combines a constant temperature dryer with small diameter heated rollers to deliver superior drying performance
Monochrome printing for coated papers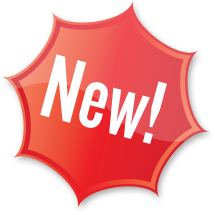 SCREEN will be introducing the first high-speed roll-fed monochrome press in late 2020. The Truepress Jet520HD mono will be equipped with SCREEN GA's unique Truepress ink SC range, which has already established an impressive track record with other Truepress Jet520HD models. These inks give the press the ability to print directly onto offset coated papers.
New wide-gamut inks for direct inkjet printing on offset coated paper for the Truepress Jet520HD!
SC Inks feature breakthrough absorption technology eliminating any preprocessing or additional primer coatings that are typically required to print to standard offset coated papers. Printing directly to the paper saves time and cost and preserves the paper surface texture to open up a range of new possibilities and new markets for inkjet printing including commercial print, catalogues, magazines and high end books.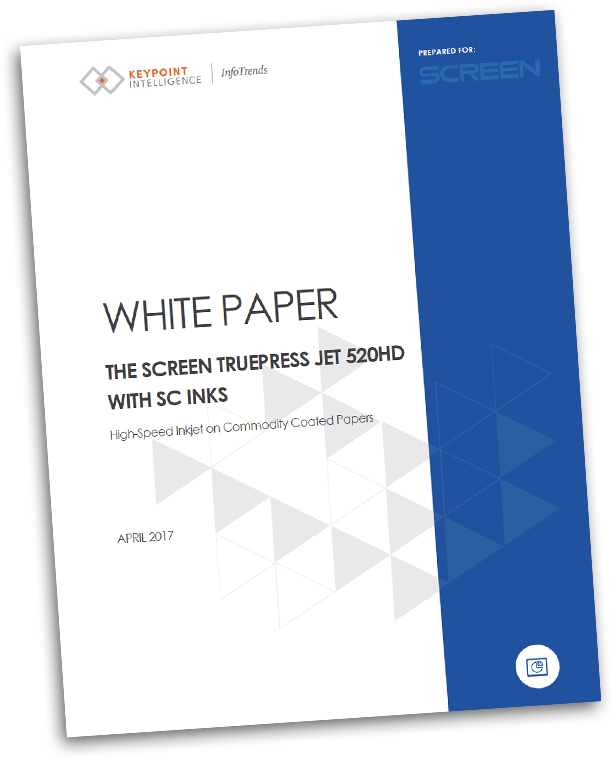 With the introduction of Truepress SC Inks for use with SCREEN's TPJ520HD, SCREEN has built a compelling argument that its new offering will bring high-speed digital printing into high-quality areas that have been relatively untouched so far by production digital printing methods. Download White Paper »
Superior Defect Detection Reduces Costs, Time Requirements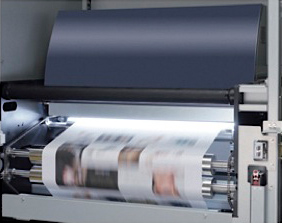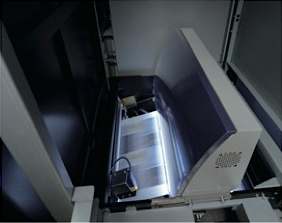 JetInspection, SCREEN's dedicated inspection system, performs comprehensive, real-time inspection of variable images across all pages. Controlled directly from the operation panel, JetInspection uses a camera to capture barcodes and optical character recognition fonts and output the inspection results after decoding. It also checks for missing dots, color variations and improperly output text.
Applications
Commercial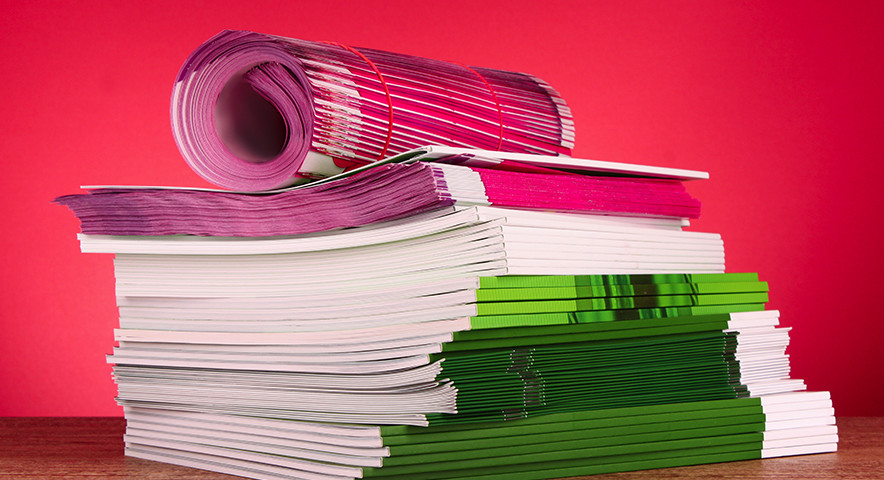 Printing directly onto offset coated stocks opens up a broad market that was previously only suitable for offset. Now you can print jobs like flyers, brochures and catalogues which can be short-run, localized or personalized. Think about the possibilities Beyond Offset!
Publishing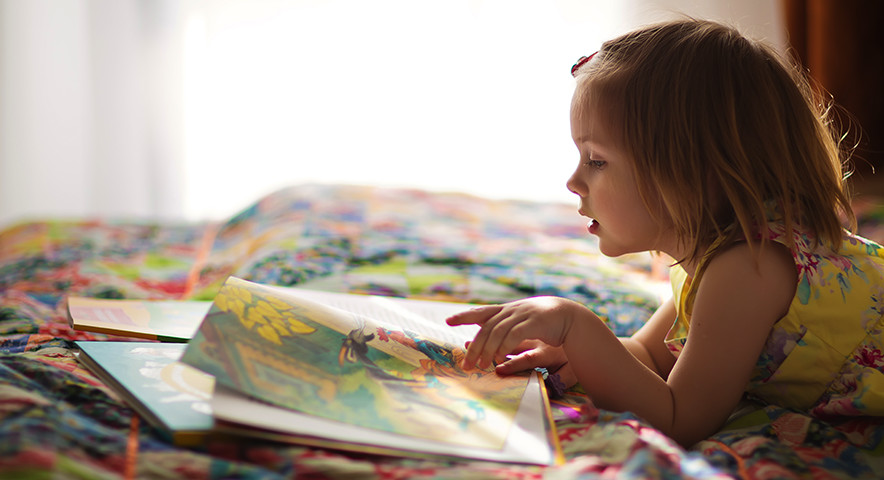 Screen technology creates new opportunities to use continuous-feed inkjet for high-end publications and digital book printing that were previously impossible. Screen inkjet web presses leverage the speed advantages of digital technology while providing opportunities for variable data, full colour and different text stocks.
Paperboard (Cartons)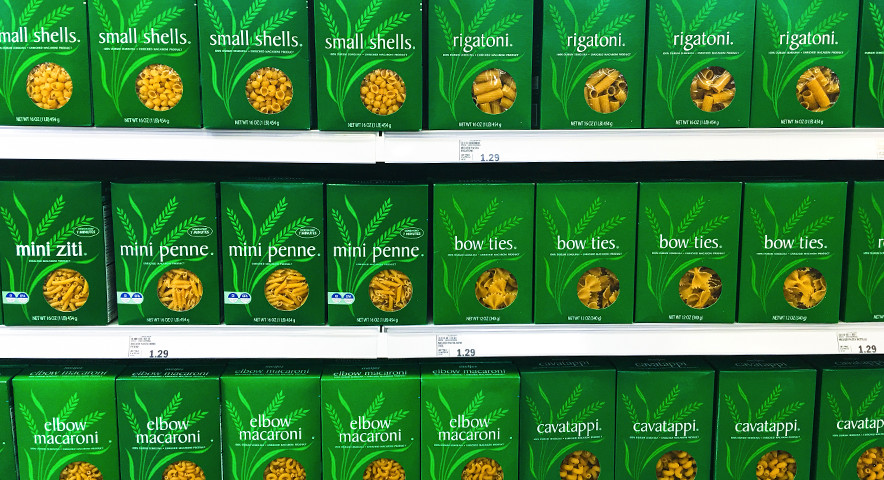 Printing on paperboard for primary and secondary packaging offers versatility across a number of industries. Print performance is a key object for paperboard packaging, and Screen inkjet printing systems ensure a remarkable level of performance.
Direct Mail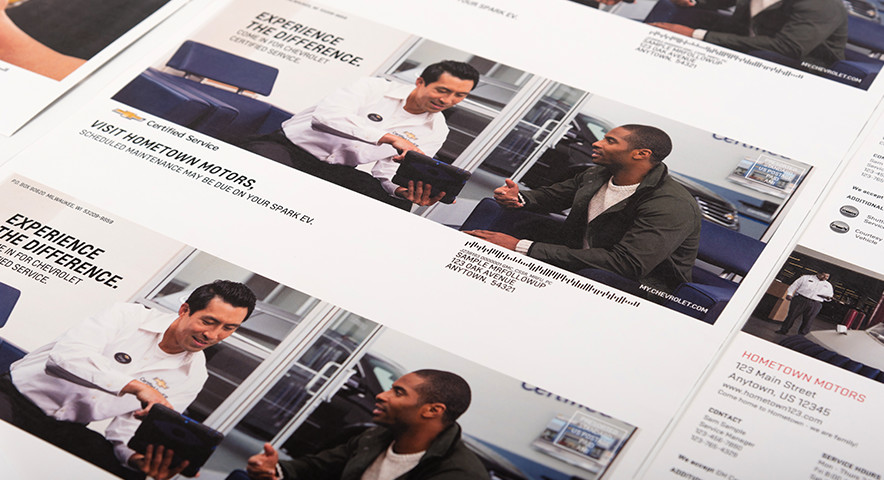 Time to market is everything in the print-and-mail world. For time-sensitive, mission-critical communications that get results for your clients, look no further than SCREEN high-end, quality print, high-speed inkjet.
Magazines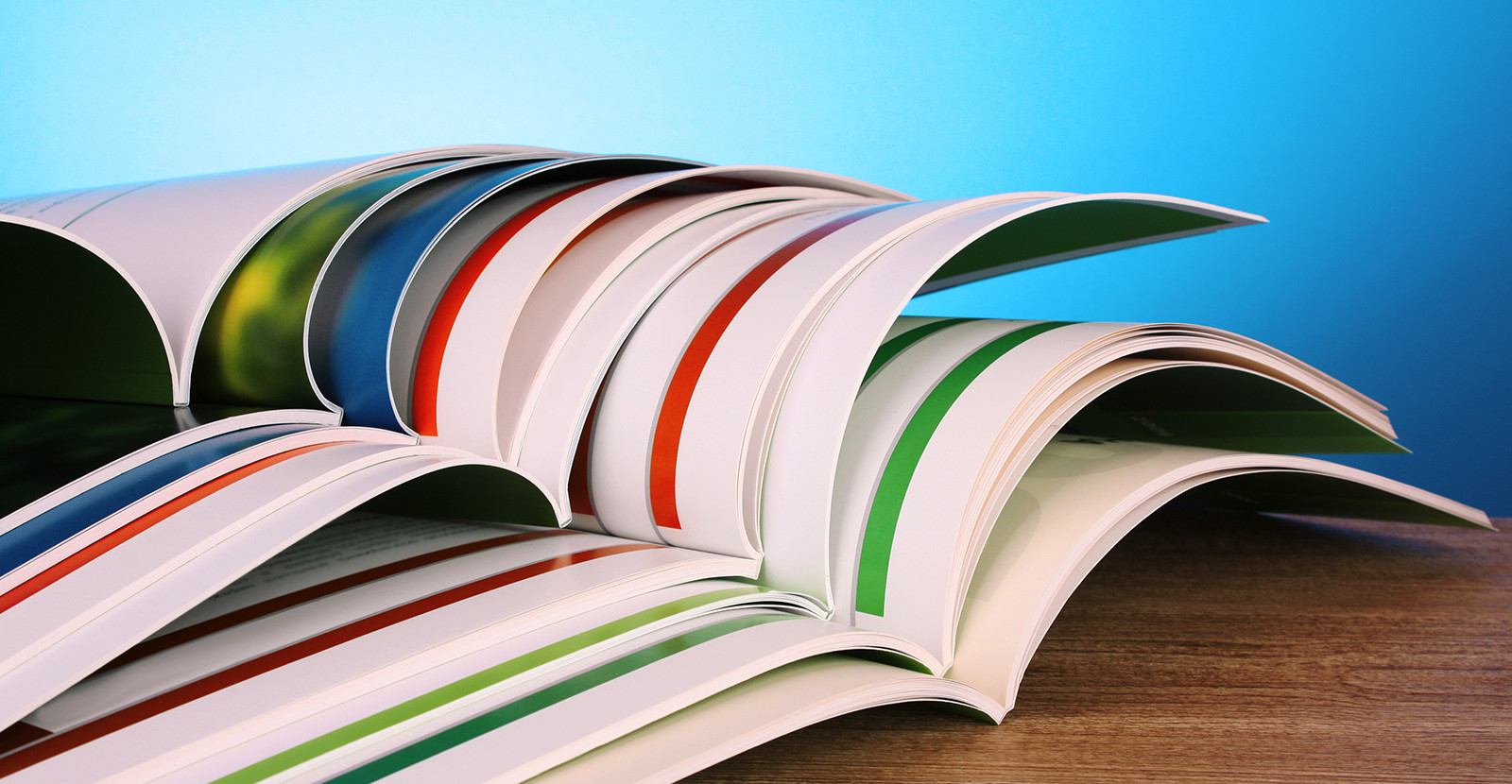 Short-run business magazines and commercial catalogue-like magazines are great communication tools and because of the 520HD, those tools now also become available to the majority of small- and midsize companies. The savings are not only in the printing; a reduced number of touch points requires less labour and shortens lead times through digital...
Thermal Paper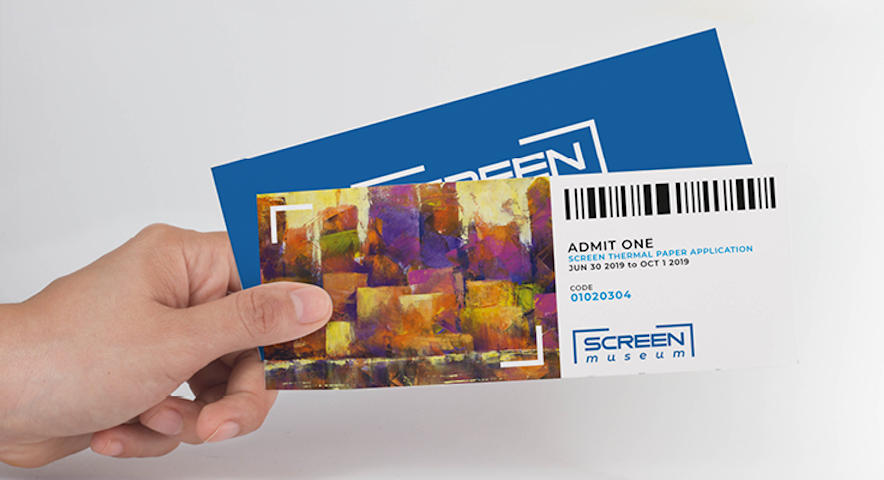 Thermal papers were never possible to print with high-speed inkjet before, however the NIR drying of the TP-J520HD+ allows the drying temperatures to remain well below the activation point of most papers.
Literature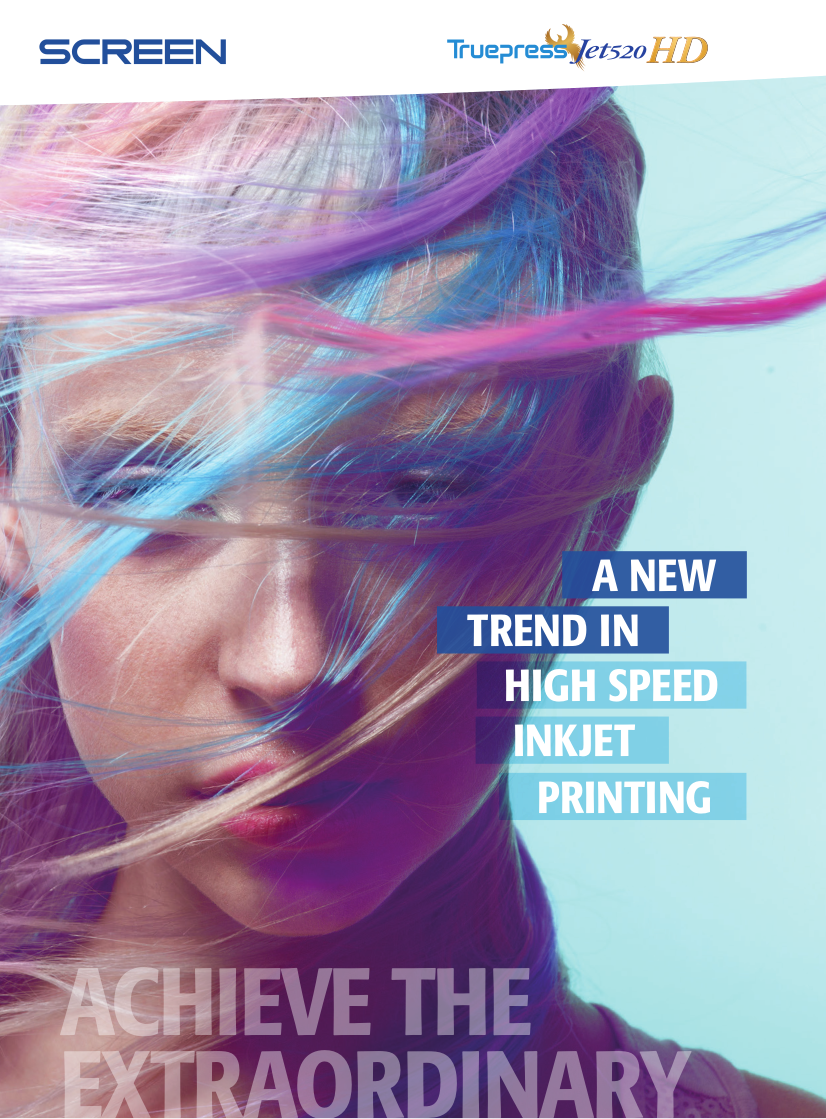 Download Brochure
Please provide a little information about yourself before downloading the Truepress Jet520HD Series brochure.
Specifications
Dimensions

| | A | B | C | D | E | F |
| --- | --- | --- | --- | --- | --- | --- |
| Jet520HD | 4,070mm | 2,025mm | 2,005mm | 93mm | 250mm | 195mm |
| Jet520HD+ | 4,070mm | 2,025mm | 2,005mm | 93mm | 250mm | 398mm |
| Jet520HD AD | 4,289.5mm | 2,025mm | 2,005mm | 93mm | 250mm | 351mm |
---
Printing system
Inkjet, Piezo single-pass DOD
Controller
EQUIOS: PS, PDF, PDF/VT (standard)
IPDS Controller: AFP/IPDS (optional)
Inks
Truepress ink SC for Truepress Jet520HD
CMYK (standard)
Resolution
Max. 1,200 x 1,200 dpi
Printing speed
Max. 150 m/min. (with option)*
Printing width
150 to 508 mm
Media width
165 to 520 mm
Media thickness
40 to 250 gsm (up to 157 gsm for the speed of 150 m/min.)*
Operating environment
Temperature: 18 to 24°C (no sudden temperature changes)
Humidity: 40 to 60% (no condensation)
*Under SCREEN's conditions
Specifications of JetInspection (option) for Jet520HD
Barcode reading function
2D barcode: QR, Data Matrix, PDF417 (black 100%)
Placement angle: 0, 90, 180, 270 degrees
Background: white
(The necessary blank area around each code is based on the quiet zone of the code concerned.)
Log
Acquired through the user interface
Decode results
Saves all results and outputs them as a CSV file
Power requirements
PC: Single phase 200 to 240 V AC, 15 A x1
(can be installed in the rack for EQUIOS)

| | A | B | C | D | E | F |
| --- | --- | --- | --- | --- | --- | --- |
| Jet520HD | 4,070mm | 2,025mm | 2,005mm | 93mm | 250mm | 195mm |
| Jet520HD+ | 4,070mm | 2,025mm | 2,005mm | 93mm | 250mm | 398mm |
| Jet520HD AD | 4,289.5mm | 2,025mm | 2,005mm | 93mm | 250mm | 351mm |
---
Printing system
Inkjet, Piezo single-pass DOD
Controller
EQUIOS: PS, PDF, PDF/VT (standard)
IPDS Controller: AFP/IPDS (optional)
Inks
Truepress ink SC for Truepress Jet520HD
CMYK (standard)
Resolution
Max. 1,200 x 1,200 dpi
Printing speed
Max. 150 m/min. (with option)*
Printing width
150 to 508 mm
Media width
165 to 520 mm
Media thickness
40 to 250 gsm (up to 157 gsm for the speed of 150 m/min.)*
Operating environment
Temperature: 18 to 24°C (no sudden temperature changes)
Humidity: 40 to 60% (no condensation)
*Under SCREEN's conditions
Specifications of JetInspection (option) for Jet520HD
Barcode reading function
2D barcode: QR, Data Matrix, PDF417 (black 100%)
Placement angle: 0, 90, 180, 270 degrees
Background: white
(The necessary blank area around each code is based on the quiet zone of the code concerned.)
Log
Acquired through the user interface
Decode results
Saves all results and outputs them as a CSV file
Power requirements
PC: Single phase 200 to 240 V AC, 15 A x1
(can be installed in the rack for EQUIOS)