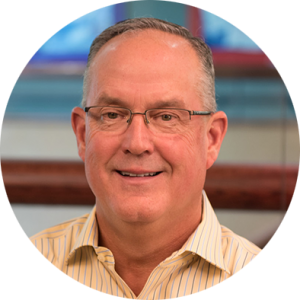 Nate Milliken
Vice President and Managing Dir.
Epsilon
Earth City, MO
As the first U.S company to install the Truepress Jet520HD, Epsilon focus on both digital direct mail packages and conventional direct mail packages for a range of industries. Since replacing their digital toner-based press with the SCREEN Truepress Jet520HD, the benefits have been numerous and startling. Not only have they seen a 10x improvement in print productivity, their downtime has reduced dramatically, from 30% at worst, down to 1.5%.
Superior Quality Enabled by Truepress Jet520HD and SC Inks Helps to Drive Printing Industry Growth SCREEN Graphic Solutions Co., Ltd. (SCREEN GA) products have been honored with a 2018 technology award by the Japanese Society of Printing Science and Technology (JSPST). The prize has gone to SCREEN GA's Truepress Jet520HD, a model that has become...
Screen Europe is pleased to announce its participation at Hunkeler innovationsdays 2019 (HID 2019), where its new Truepress Jet520HD+(plus) press will make its debut. Under the theme 'Digital Everywhere!' Screen's exhibit will reflect the major international impact of digital printing and the company's ability to lead change. The Truepress Jet520HD+ press comes with new features...