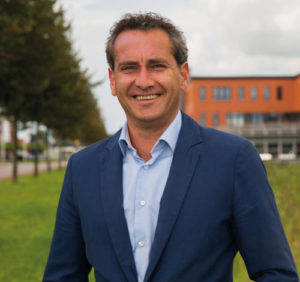 Maurice Gelissen
MD
Nic.Oud
Netherlands
A Dutch leader in the area of direct mail, Nic.Oud became the first company in Europe to adopt Screen's Truepress Jet 520HD in 2015. Since then, the Truepress has played a pivotal role in their growth and its benefits have been realised internally as well as externally by clients. Not only have they been able to dramatically reduce the delivery time of their direct mail material, but combined with the offset style quality, the enhanced flexibility capacities have allowed them to build themselves a niche by supporting clients with precisely targeted offerings.
Quote:
When we installed the Truepress in 2015 we judged it to be the highest quality inkjet machine on...
Screen Truepress Jet 520HD at Silhouet
A great example of how our Truepress Jet520HD helped revolutionise one man's business process! Screen has great admiration for this user who built his business around our product. Thanks to its unparalleled automation and reliability he can run his machine night and day, without affecting his ability to live life to the full!