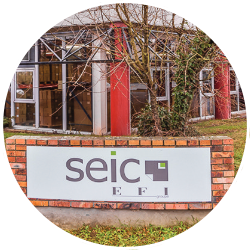 Arnaud Lefébure
CEO
SEIC
France
»
Truepress Jet L350UV+ Series
After trialling several comparative presses, SIEC decided to invest in a SCREEN Truepress Jet L350UV digital label press, and in doing so became the first company in France to invest in this press. Not only did the press allow them to increase their production speeds but also to continually deliver high-quality print to their customers in the bespoke self-adhesive and non-self-adhesive label markets.
Quote:
Not only did it the Truepress Jet L350UV enable us to increase our production speeds but it also...
SCREEN Graphic Solutions Co., Ltd. (SCREEN GA) has finalized development of its new Truepress Jet L350UV SAI inkjet system for label printing. The Truepress Jet L350UV SAI will make its international debut at Labelexpo Europe 2019, Brussels, from 24-27 September, 2019. The press features improved colour reproduction as well as superior scalability enabling it to meet...