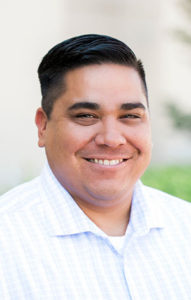 Daniel Chavez
Chief Operations Officer
Document Fulfillment Services (DFS)
Sacramento, CA
Document Fulfillment Services (DFS), Sacramento, CA, decided to install a Truepress Jet520NX in order to take full advantage of 100 million impression order opportunities. Daniel Chavez, DFS's COO, says they have tripled their page per minute output over previous toner based devices.
Screen Americas has been named an award recipient for the Screen Truepress Jet520HD using SC Inks in Printing Industries of America's (PIA's) 2017 InterTech Technology Awards.
Screen Europe is pleased to announce its participation at Hunkeler innovationsdays 2019 (HID 2019), where its new Truepress Jet520HD+(plus) press will make its debut. Under the theme 'Digital Everywhere!' Screen's exhibit will reflect the major international impact of digital printing and the company's ability to lead change. The Truepress Jet520HD+ press comes with new features...